Random Clicks - Indore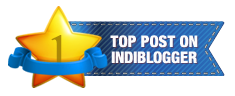 Driving through Indore and nearby places, meeting relatives and going to a couple of tourist spots, it was the little things, here and there, that fascinated me more.
Sunbathing clothes... A Dhobi Ghaat.
Dhobi Ghaat... (Indore)
In the heat, the three earthern pots with taps fitted on them. Black clay earthern pots, I found, are very common in Indore.
Interesting Water Dispensers (Indore)



The advertisement of of the Magic Show - Jaadugar Anand caught my eye.
Magical Hoarding (Indore)
Hadn't expected to see a spinning wheel at work
Modern Day Charkha (Indore)
Passed by a wedding procession. The Sehra (headdress) of the groom especially caught my attention - quite different from the ones I am used to seeing at Punjabi weddings. I was told that weddings there are, traditionally, a week long process. It involves all the relatives going together to one another's house for meals each day.
A wedding procession (Indore)
'Madhushalas' (Juice Centres) are a very common sites. They serves juices and shakes. Sugarcane Juice is a favourite.
Madhushala/Juice Centre (Indore)
We drove a kilometers away from Indore to go to Gurudwara Betma Sahib. Some photographs from around there.
Indore
Indore
And there is my fascination with colourful houses and buildings.
Dash of Colour (Indore)
Dash of Colour (Indore)
Dash of Colour (Indore)
Dash of Colour (Indore)
A Glimpse of the town behind the farm...
Glimpse of a town (Indore)
Graze at leisure (Indore)
There are many roadside stalls and shops of bats in certain areas of Indore. They have been around for very long. A dyanmic local industry...
Bat Market (Indore)
Bat Market (Indore)
Bat Market (Indore)



Had an enjoyable lunch at this restaurant with an eye-catching name - Chotiwala Restaurant
Chotiwala Restaurant (Indore)
And finally Bye from me and the Jumbo guarding this school.
Indore